thisfishflies
So. I've made a blog for my doodles. And I've bought a domain. IDEK. I will update it whenever and it will have both doodles and whatever little comics I make.
I'll also post things there that I won't post else where. So, woooo~
There is even a twitter!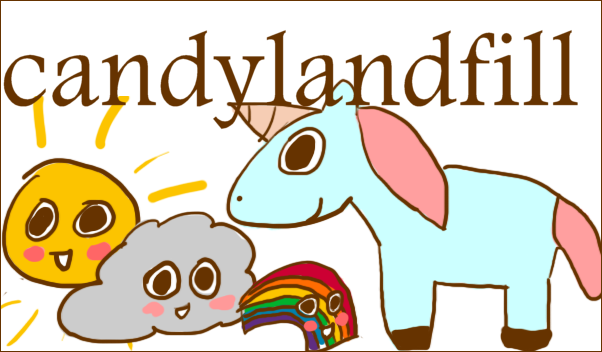 @candylandfill
on twitter.
Visit, follow, bookmark, and pimp it out! I will willing draw ~magical~ pics for friends who do!
I also now own www.candylandfill.com but don't really know what to do. I have gotten www.blog.candylandfill.com to link back to the blog but... again, idek. Any help would be awesome~