thisfishflies
Guess what takes 6.7 hours and makes me hate sea life?
Surprise!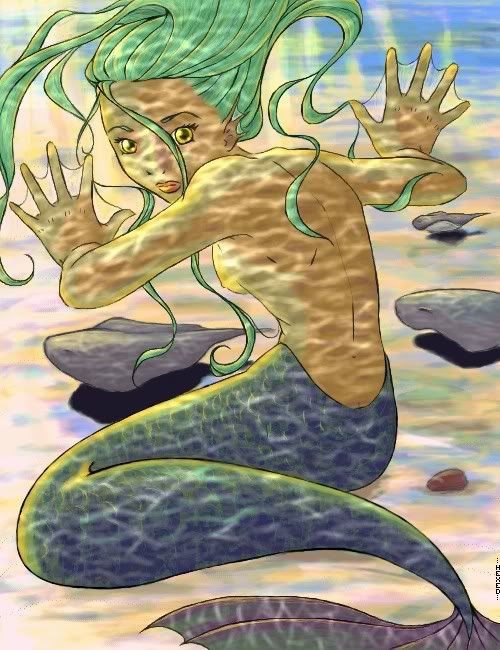 I colored oekaki line art! And finished it!
If you want to see the evolution of the picture, check out my
twitpic page.
. Or, go to the
oekaki page
and watch the full animation. The animations are always cool because we can see how other people color/draw. Oekaki itself id super fun. I've not really done any for years. But I really love the paint program it uses because the watercolor tool. It is my favorite. One of my resolutions this year is to draw more/better and coloring oekaki is a nice way to practice my shading and all that. Plus it's fun. Hopefully I'll be able to get my mojo back. I used to be pretty okay with drawing real things instead of just my doodles.
Fun fact about the picture though: First it was going to be red, but then I switched to yellow because I never use much. Now I'm sick of it~
Well, now i'm going to go die. My back is killing me from being hunched up for how many hours and my ass hurts from where I bruised it falling down yesterday (yeah, I'm graceful as shit).